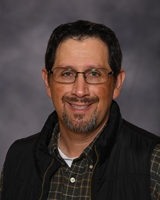 Mark Tidd
What I do
Mark is married to his best friend and has 4 amazing children. Mark loves to coach and has been a volunteer for most of his children's sports teams. Mark enjoys reading, watching movies, and running road races in and around Portland area. Mark has brought his love of running and coaching into the Old Orchard Community and is proud to be a part of restarting the Cross Country Program.
Mark started at Loranger Memorial School in August 2015 as a Special Education Ed Tech after working in a strictly behavior setting at Sweetser in nearby Saco for 15 years. Mark brought a passion for working with children and a determination to find his purpose and place within the Old Orchard Beach community. Mark quickly found various roles which embedded him in the community and started building long lasting relationships with his students and peers.
Mark was born in the State of Rhode Island and attended Rhode Island College for 3 years as an English Major before transitioning to Maine. Mark fell into Social Services and began taking classes at Southern Maine Community College focusing on Behavioral Health. Mark began working at Sweetser in August of 2000 as a Youth and Family Counselor. Mark eventually transitioned into Special Education where he eventually found his way to the Beach.