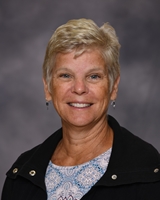 Ronda Kay
What I do
In the community, Ronda coaches field hockey and has for many years. When not at work she can be found out of doors, taking part in any of the following hiking, biking, skiing, four wheeling, beaching, and sailing. In the past, she was the ski advisor for the students in the ski club, skiing at Shawnee Peak.
Ronda has been teaching here for 29 years, in those years she has taught science to grades fourth to eighth. This year and for a few, she has been teaching eighth grade General Science.
Before teaching here at LMS she taught two years in Lewiston teaching seventh grade science. Graduating from USM with her teaching degree. Prior to that, she attended Lassell Jr College completing an Associate of Science degree.