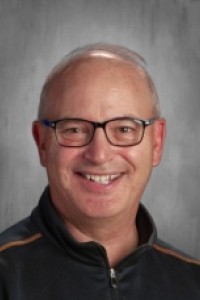 Matt Michaud
What I do
Matt is married and has two daughters who live and work in Boston. Beyond his time at LMS, he and his wife Karen enjoy many outdoor pursuits such as traveling, hiking, biking, and ocean kayaking. Matt journeys frequently to Canada and has visited provinces throughout the entire country. He is also an avid tennis player and photographer and is currently learning the art of astrophotography.
In addition to his work at LMS, Matt maintains a small private therapy practice and consults with The Waynflete School.
Matt has been an active member of the Loranger staff since 1993. As a clinical social worker at LMS, he provides a variety of supportive services for individual students and their families, as well as group work, crisis intervention, classroom education, and whole-school programming. He has been instrumental in organizing STAR Week, and has taught classes on suicide prevention, puberty health and education, Holocaust studies, and other character education classes. Matt is the liaison with Camp Kieve Leadership School. He has also coached baseball and softball for the Sea Gulls.
Prior to arriving at LMS, Matt worked for a number of years at Sweetser Children's Services in Saco as a treatment supervisor and clinician in the Day School Treatment Program, Residential Therapy Program, Neuropsychology Clinic, and Foster Care Program. Early in his professional development, Matt worked for several years on the Northern Cheyenne Indian Reservation in Montana where he supervised a group home and taught horseback riding.
He attended Boston College MSW Graduate School and played football in college at Holy Cross, where he received his BA in Psychology.