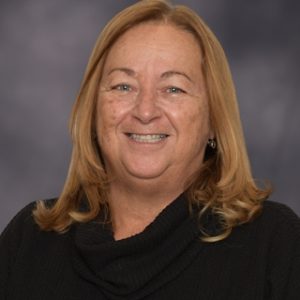 Gisele Sullivan
What I do
Mrs. Sullivan enjoys riding her bike around Old Orchard and taking walks on the beach. She also enjoys spending time with her family and friends whenever possible. Since selling her business she has relocated to Saco but continues to spend much time at The Beach.     
Mrs. Sullivan began working for Old Orchard Beach schools in 1992 as a substitute teacher. In 1996 she was hired as a Special Education Ed Tech III working in the Resource Room at Jameson School. In 2016 Mrs. Sullivan transferred to the Loranger Memorial School, continuing to work in Special Education in the Resource Room with students in Grades 3,4 and 5. She enjoys her time teaching at Loranger and feels inspired by her students and colleagues daily.
Prior to working in the Old Orchard Beach school system, and up until May of 2016, Mrs. Sullivan was a business owner in Old Orchard Beach. She, with her husband Kevin, raised three daughters in this beautiful seaside community. The girls are all proud graduates of Old Orchard Beach High School.