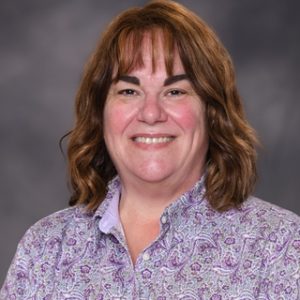 Katie Sotir
What I do
Katie has always lived in Maine, currently residing in Saco.  She has three boys who were active in sports and have been involved with their extracurricular activities.  Katie enjoys spending time with her family near and far, traveling, baking, drawing, and playing with her dog, Ember.
Katie is a Special Education Teacher who has been working with the Loranger Memorial School family since 2014. She has worked with the 4th through 8th grade-level teams while teaching students in the Functional Academics program. Katie has also worked with resource students and students with behavioral needs before moving back to the Functional Academic Program. Katie provides appropriate learning experiences for students with disabilities, modifying the general education curriculum for students based upon a variety of instructional techniques, accommodations, and technologies.  Katie was the Special Education Team Leader for 3 years in grades 6th through 8th as well.
Katie started her career working with students with disabilities in 1990 at Sweetser and worked there for over 19 years.  She worked in the various programs ending up in the school as a special education teacher. Katie then moved into the public schools working for Bonny Eagle School District as a resource teacher and in a behavioral classroom. Eventually, she ended up being hired by RSU #23 teaching at Dayton Consolidated School for two years as a Special Education Teacher in the Functional Life Skills classroom.