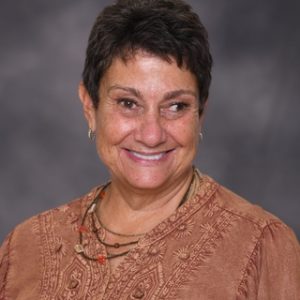 Barbara Roberge
What I do
Barbara lives in the friendly Old Orchard Beach community with her husband, a retired teacher. Both her children went through the superb OOB school system and are very successful in their chosen occupations. She volunteers in community activities that benefit the school system (PTO, Boosters, scholarship races). When not teaching, Barbara enjoys the beach, reading, kayaking, spending time with her extended family, and planning activities for a balanced program of instruction, demonstration, and work time that provides students with opportunities to observe, question, and investigate while working cohesively with her grade level team(s).
Barbara is a Special Education teacher who has been working with the wonderful Loranger Memorial School family for twenty years. She has been a member of 5th through 8th grade level teams. In addition to her forty years of teaching experience, Barbara provides appropriate learning experiences for students with disabilities in a variety of educational settings. She is responsible for creating flexible programs and learning environments that provide specialized instruction for students with disabilities so that students benefit from the general education curriculum to the greatest extent possible when supported with supplemental aides, accommodations, and other needed supports. Barbara modifies the general education curriculum for students with disabilities based upon a variety of instructional techniques and technologies.  
Barbara grew up in Massachusetts, with a younger brother who had reading difficulties. She attended college at the University of Maine at Farmington and earned her Master's Degree at the University of New England. She worked in the school at Sweetser in Saco for 18 years where she taught socially acceptable behavior, as determined by the student's individualized education programs (IEPs) by employing techniques in an overall positive behavioral support system. She also taught at Rumford High School where she specialized in instructing students in academic subjects using a variety of techniques such as phonetics, multi-sensory learning, and repetition to reinforce learning and to meet students' varying needs and interests.